If you suspect you might have tired adrenals, address it right away. Adrenal glands are extremely important to your immune function and hormone balance as they also support thyroid to function.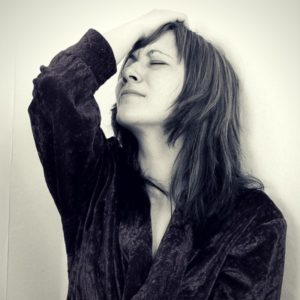 Natural Ways to Support Your Adrenals
– Get some sleep. You must rest up if you are going to help your adrenals get stronger. That means going to bed every night by 10pm and if at all possible, make time for naps. Make this a priority and stick with it.
Longevity Sciences 101 GPS Class
– Eliminate sugar (that includes alcohol) and processed carbs is 1 step of 24 in our GPS Training. Sugar and simple carbs (junk food!) put stress on the adrenals.  Your adrenal glands help to regulate your blood sugar levels and eating too much refined sugar can cause bloating and water retention not to mention incredible irritability and mood swings.
– Eat clean N3 wild or grass fed animal protein foods, organic vegetables and fruits, nuts, legumes, beans and gluten free grains.
Too Much Coffee….But You Love It…..So…..
– Quit the coffee habit or go to Organo-Gold coffee. This Coffee contains a high dose of Ganoderma, China's Favorite herb! I recommend "Black" or the Full Organic "King" from our Store above.
https://www.longevitysciences.net/store
1 to 2 Cups a day will be Alkaline and Adrenal neutral. Drink plenty of fresh filtered water every day.
There is no need to live a sub-par life where you are constantly feeling exhausted, dragging through your daily obligations. By focusing for a few months on improving your diet and lifestyle, by resting, taking time to process your life and move through negative emotions and removing yourself from excessive chemicals – you will get yourself back, maybe even a new you, better than before.
Longevity Sciences of Edina offers Science based Nutrition, Hormone Balancing support, Low Level Light and Nona mini Minerals.
This approach will reduce environmental chemicals, clear Adrenals, restore natural hormone balance and reduce multiple symptoms in a rapid and efficient manner.